Brightside Cover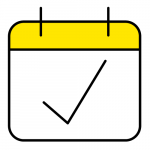 2, 3 & 4 Year Terms Available
You can choose the length of term of cover. Adding additional benefits and protection when the manufacturer warranty expires.*
Call Out Fees, Part & Labour Costs
Brightside will cover the engineer inspections fees. If Your Product can be repaired, We will cover the repairs costs including all Parts & Labour Costs.*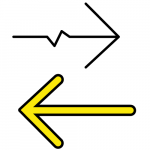 Replacement – New for Old
If We cannot repair Your Product, We will replace it with a model of similar spec.*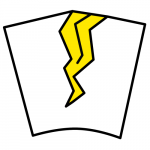 Wear and tear
If Your Product has been subjected to wear and tear from everyday use, and it affects the functionality or operation of Your Product, under Your Extended Warranty Plan You are covered.*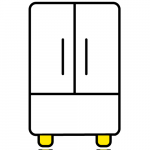 Food spoilage
We may reimburse You for any reasonable food spoilage that occurs as a result of a covered failure or fault if Your Product is a fridge or freezer up to a maximum monetary amount of €150 (at Our discretion). In order to be eligible, You will be required to supply proof of Your loss and must have acted in accordance with the Terms.*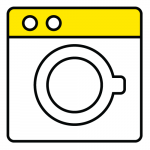 Laundry care
We may reimburse You for any reasonable laundry cleaning and /or drying services (excluding any dry cleaning services) that are necessary due to a covered failure or fault if Your Product is a washing machine or clothes dryer up to a maximum monetary amount of €50 (at Our discretion). Your Product must be out of service for more than ten (10) consecutive days from the time of the first service call to assess Your Product failure or fault. You will be required to supply proof of payment for laundry costs to support Your claim and must have acted in accordance with the Terms.*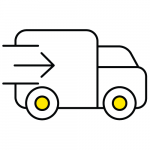 Freight
If You live within 100km from one of Our authorised repairers We will cover any freight costs associated with the handling of Your Product, during the claims process. If Your Product requires a service call, under Your Extended Warranty Plan We will cover all service call fees. If We determine that You do not have a valid claim We will not be responsible for any of the above costs and if We have made any advance payment You agree to reimburse Us this amount, within 14 days.*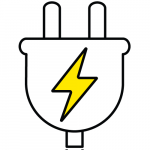 Surge protection
We will cover You under Your Extended Warranty Plan even if Your Product suffers a break down caused by an electrical interference, power surge or voltage fluctuation.*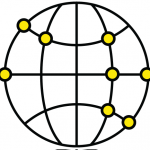 Nationwide Authorised Repair Network
We only use an authorised repairer network, which means the job is done right the first time.*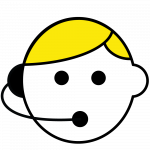 Irish Call Centre
Let Us take care of you, with our highly trained and dedicated Irish team of customer care representatives.
*Terms and conditions apply. Please read terms and conditions for full details of coverage and exclusions.
Customer Care Team
Our customer care team are available to take your call, Monday to Friday 9am to 5.30pm. Closed weekends and public holidays.
You can raise a claim by email. Simply email us at [email protected] and we will contact you to begin the process.
How to make a claim?
If Your Product breaks down during the Manufacturer's Warranty period (i.e. before the commencement of the Warranty Term), contact the manufacturer to remedy the fault.
If You are claiming under Your Extended Warranty Plan during the Warranty Term, before You call Our Brightside Cover team please conduct a basic check of Your Product, including the manufacturer's product manuals and instructions.
If the problem still persists, please call Our Brightside Cover team on 1800 819 240 Monday to Friday 9am to 5:30pm Western European Time ("WET") (excluding Irish public holidays). One of Our friendly team will verify Your details and assist You with Your claim. Please have Your Receipt ready before phoning.
You must call Us prior to arranging repair or replacement of Your Product, any costs associated with repair, removal or installation of Your Product will not be paid unless first approved by Us.
How complaints/disputes are resolved
If a problem does arise, please call Brightside Cover on 1800 819 240 or email: [email protected]. If the matter cannot be resolved to Your satisfaction please write to the Customer Relations team at:
Customer Relations
Brightside Cover
Unit 85/86 First Floor Boardwalk
Omni Shopping Centre
Santry Dublin
Your concern will be investigated by an officer with full authority to deal with the complaint.
Our complaints process is as follows:
We will acknowledge in a durable medium receipt of a complaint within five business days;
We will provide you with the name or the individual appointed as Our point of contact;
We will provide You with regular updates in a durable medium on the progress of the investigation of the complaint at intervals not greater than every twenty business days, commencing from the date on which the complaint was made;
We will attempt to investigate and resolve the complaint within forty business days of having received the complaint.
If We are unable to resolve the complaint within this time period, We will inform You of the options available to You.
If You are not satisfied with the outcome of Your complaint, You may refer the matter to the Financial Services and Pensions Ombudsman for independent arbitration. visit www.fspo.ie or write to:
Financial Services and Pensions Ombudsman
3rd Floor Lincoln House
Lincoln Place, Dublin 2
D02 VH29
Phone: (01) 567 7000 or email: [email protected]
Cooling off period
If You decide for any reason, within 14 working days of the purchase of Your Product, that You no longer want Your Extended Warranty Plan, You may return to the store from which You purchased Your Product and cancel Your Extended Warranty Plan and receive a full refund as long as no claims have been lodged in respect of Your Product.
You may cancel Your Extended Warranty Plan after this 14 day cooling off period but no refund will be made.
Cancellation by Us
We may cancel Your Plan, without notice, if:
You do not pay Your premium; or
You make a claim We believe to be fraudulent; or
For any other reason allowable at law.
In the event We cancel Your Plan We will provide You 30 days written notice to Your last known address or by way of email correspondence to the email address You provided.
The reasons We may cancel Your Plan include, but not limited to: significant adverse claims experience, inflation, economic and environmental factors, and changes in legislation.
If We cancel Your Plan and You have had no claims, You will be refunded the balance of the premium for the unexpired term.
Got questions? We'd love to chat.
1800 819 240
www.brightsideco.ie
Brightside Extended Product Cover Plan is underwritten by AWP P&C S.A. – Dutch Branch, trading as Allianz Partners Europe, located at Poeldijkstraat 4, 1059 VM Amsterdam, the Netherlands, Corporate identification No 33094603, is registered at the Dutch Authority for Financial Markets (AFM) No 12000535 and is authorised by L'Autorité de Contrôle Prudentiel et de Résolution (ACPR) in France and authorised by the Central Bank of Ireland for conduct of business and administered in Ireland by Frith Service Contracts Ltd, Business Number 373654 (trading as Brightside), who is registered and regulated by the Central Bank of Ireland under No C51103. Product terms and conditions apply.