Our leadership team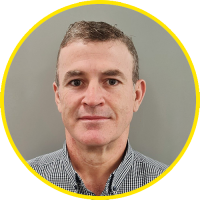 Brendan Lavercombe
Chief Executive Officer Australia & New Zealand
Brendan Lavercombe was appointed Chief Executive Officer of Brightside Australia & New Zealand in March 2021.
Since joining the company in 2012 as the General manager for Europe, Brendan has held Executive roles in which he has helped shape the company's global strategic direction across several business divisions.
With more than 15 years of Sales, Operations, and Management experience across several industries including Insurance, Retail, Telco, and Distribution; Brendan has built a strong commercial acumen with a proven track record in change management, shaping and building business culture.
In recent years Brendan has completed Post Graduate degrees in Management, Strategy and Innovation with the aim of completing his Masters.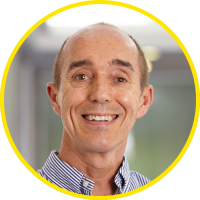 Graham Harris
Chief Financial Officer
Graham joined IC Frith as Finance Controller in 2006 and was promoted to CFO in 2007 and is responsible for the financial performance, accounting and analysis for global operations. Graham has over 30 years commercial finance experience and is a CA with the Institute of Chartered Accountants. Prior to joining the company Graham held senior roles with Time Inc, EMI Music in Australia and New Zealand.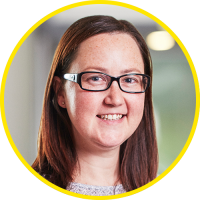 Chantelle Lawes
General Manager, NZ
Chantelle has been with Brightside since 2006 and held a number of management positions prior to being appointed as the General Manager of New Zealand in 2015. With sound leadership experience across operations and sales, Chantelle is responsible for promoting robust relationships with key partners, optimising operational effectiveness and delivering strategic sales development and growth opportunities within the New Zealand market. Previously Chantelle worked in the Corporate Travel Industry with both American Express and Orbit Corporate Travel.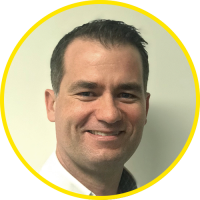 Jackson Hopkins
Head of Projects & Solutions
Jackson has spent his 20 year career leading technology teams in online and digital marketing startup companies, servicing clients in Australia and internationally. Through varied roles he has provided solutions, leadership and mentoring to deliver products including high volume transactional websites, reporting platforms and custom integrations.
Jackson consulted to Brightside from 2006 to 2018 developing bespoke reporting tools to the Australian sales team. He then joined as Head of Projects & Solutions, responsible for delivery of projects throughout the group.